She felt guilt, at first
And I felt weird too. It was such a thing to come back to – I left for a few days, and now she's done all this. After we left the previous city because we wanted to get rid of the escort reputation, here we go again, we built it in a few weeks.
We left that evening and had a long talk, trying to decide what's next. It didn't took long and we ended up fucking in the car, in some alley.
It was one of the first times I thought about it
I introduced her to this lifestyle, I introduced her to xtc and other substances. I actually got what I wanted and more..Much more.
As we were talking about it, we realised that, for now, that's the only path we can go on, yet we have to think about our reputation as well.
We return to the dorms
There was this strange feeling between us but we never spoke of it. It's been around two weeks when we only had sex with eachother after that. She stopped wearing slutty clothes and everything came to "normal".
Until…
one saturday evening, we've been invited to a party. I had a course that evening so Amelie went in first. When I arrived, I found her talking to those guys who she fucked from the upper floor, wearing something like this: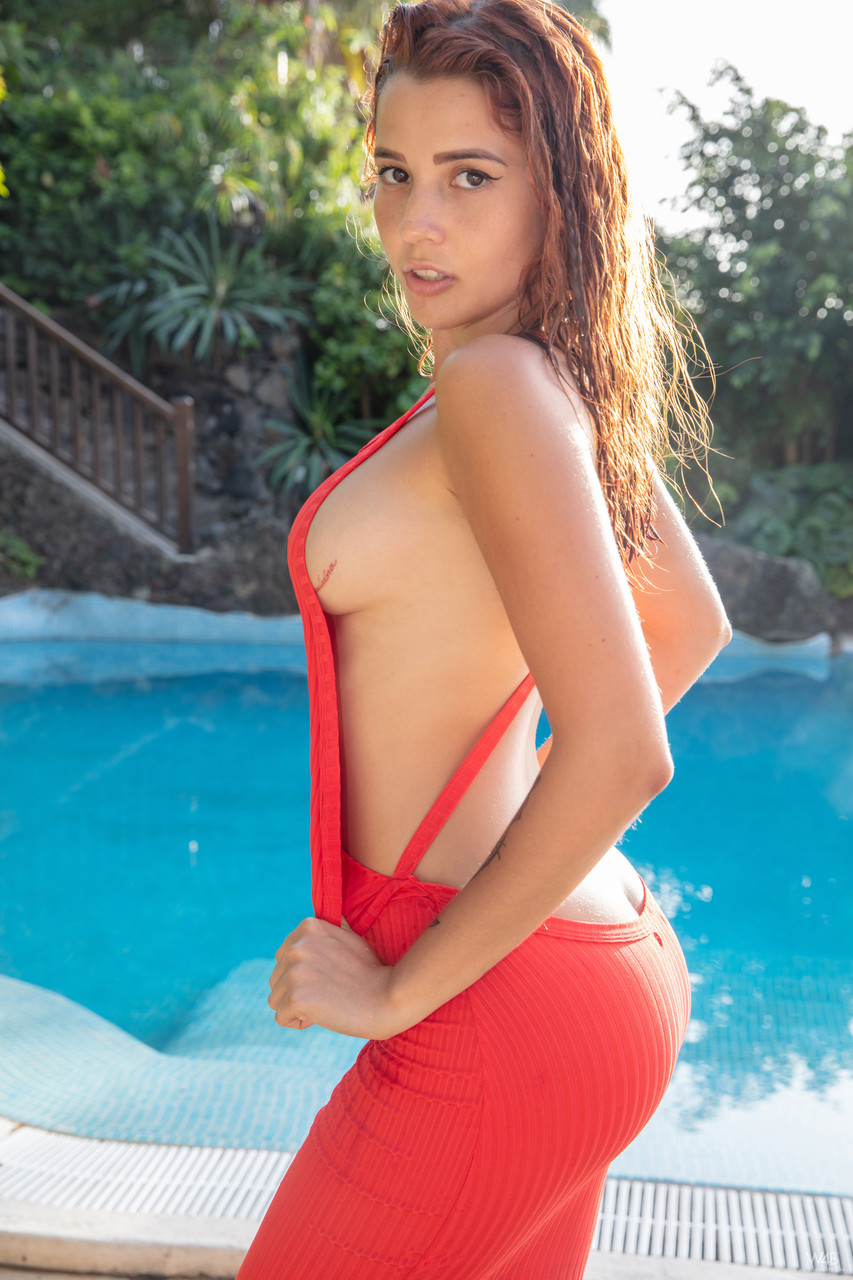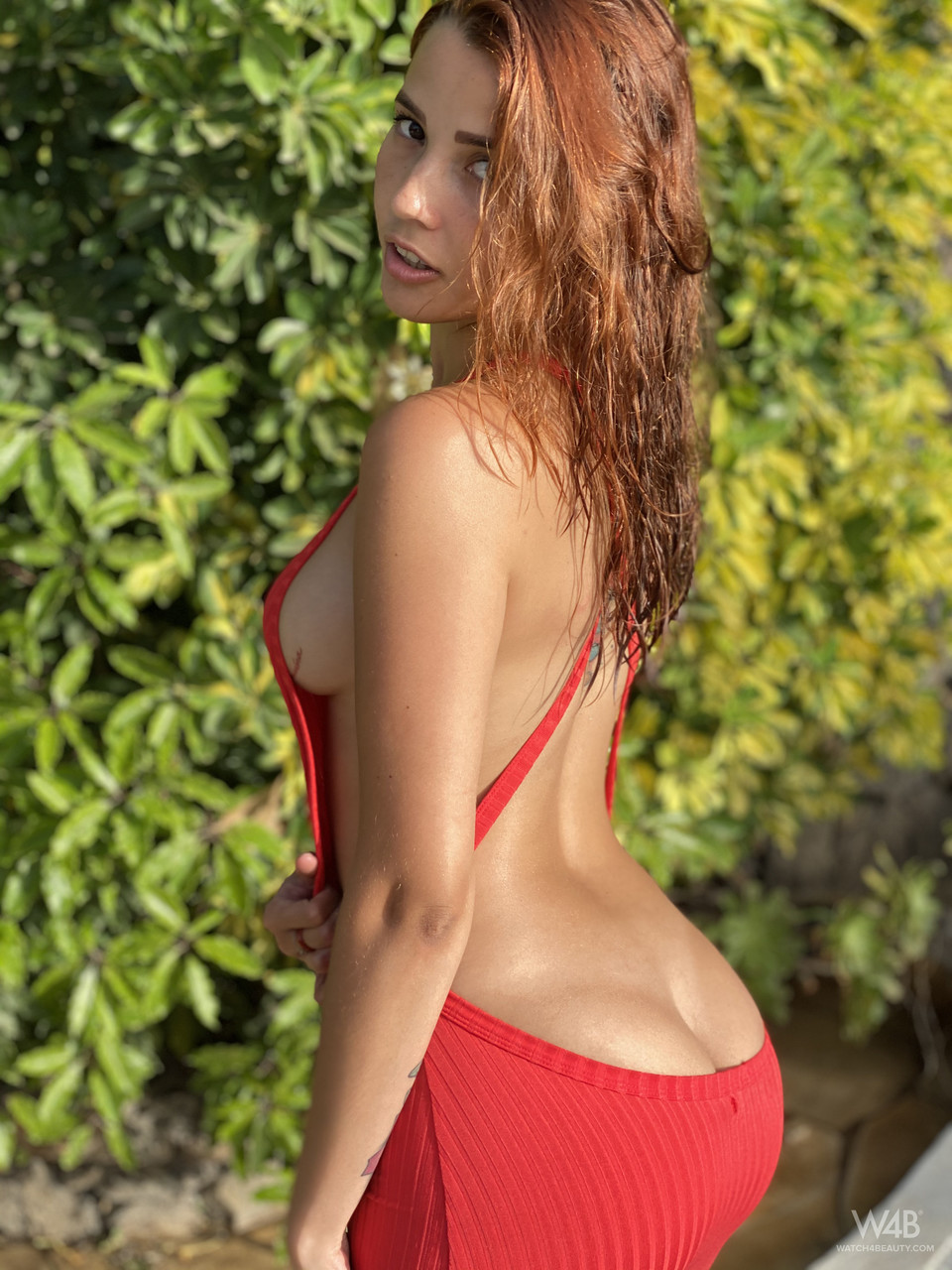 It was still early
And funny enough, all the guys that she slept with from our dorm were at that party.
Me, whispering to her: You're not wearing and bra and panties.
Her: Ummm…yeah. Do you want me to go change?
Me: The hell? No! you're so fkn hot!
I got so turned on
She, then, started to whisper in my ear everything she did with each guy.
Amelie: see that guy? That guy fucked me in the ass and told me I have the smoothest ass for fucking. Then he took his cock out of my butt and came all over me. And that guy? He peed on me…and in a glass, and I drank it. Oh and that guy? He has a photo of me sucking his dick…
I was rock solid.
As we were laughing about it, we moved the party inside since it started to get cold. Amelie's nipples were so hard and I loved it. I told her I'm insanely horny and we should go home and fuck soon, but it was such a good place to be nasty at. Drunk college people having a dirty party in a big house, what more could I want? The house had two bathrooms, the one next to the living room, the small one, and one upstairs. The next thing Amelie did almost made me cum:
She entered the bathroom and sat on the toilet, trying to pee. She was a little high, so it took a while before she could, therefore, the guy that peed on her yesterday (let's code name him Kev 😉 ) knocked on the door, yelling unpolitely:
Kev: come on, I had a zillion beers!
I was watching the scene to turned on
Amelie, to my surprise, slightly opened the bathroom door while she was on the toilet. I was like "fuck!"
Amelie: Hold up, Kev, I'm trying to pee and cannot.
Kev: While I want to pee and I'm able too!
Amelie, mumbling: Well, you're just gonna have to wait!
Kev: Fuck, can i pee in the sink?!
He was yelling so loud
Amelie, laughing and mumbling: Go ahead!
I was shivering.
He entered the bathroom and shut the door
After a few seconds of arguing, she was still on the toilet, while he was peeing on her mouth, again. This scene happened while I was a few meters away. They cleaned up and got out of the bathroom together. She came to me and whispered in my ear the whole story, therefore I was so hard I had to sit down. I cannot express in words how high and turned on I was, I was mumbling and moaning constantly. I texted her "From now on, you're a slut full-time. I don't want to hide it anymore.". She texted back "Ok, master".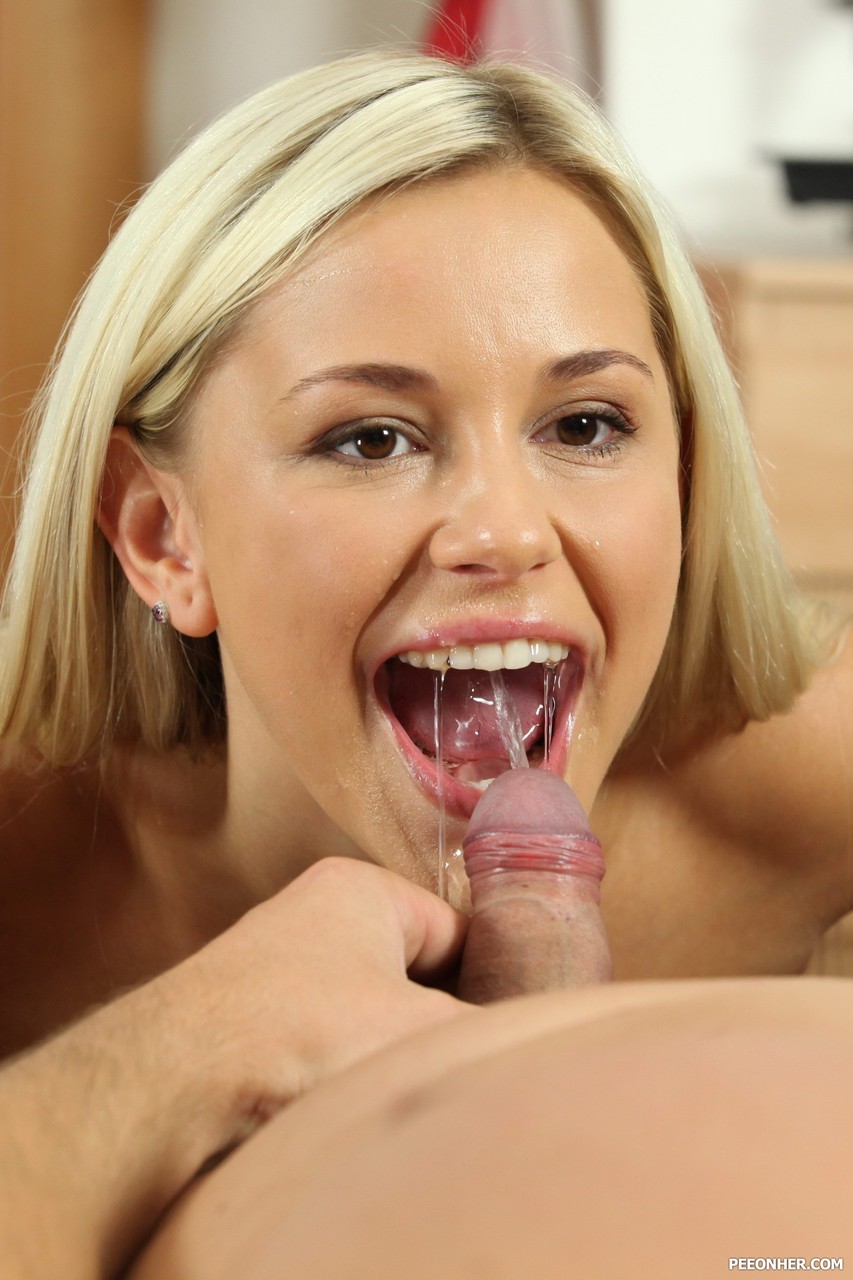 We left the party early
Got in our room and fucked. It took a few seconds for both of us to cum, but after that, I had to say I was still pretty moved by everything that's been happening. Since I couldn't sleep and I was still turned on, I pulled the blankets off her, revealing her sweet ass. I left the room and left the door slightly open. I only hoped our roomates would come to the dorms soon.